Special Educational Needs and Disabilities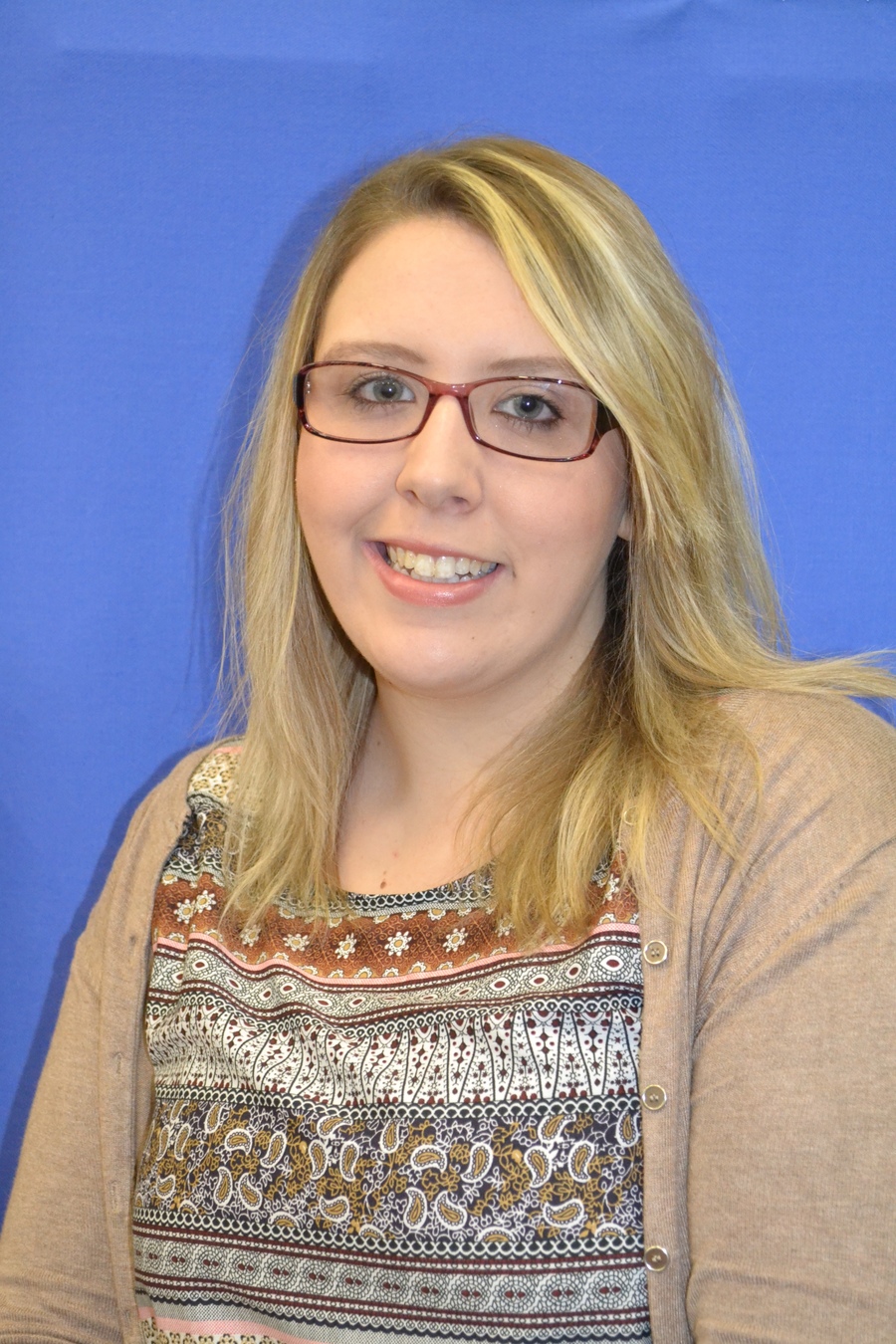 Vicky Priddon
SENDCO and designated LAC teacher
Allow me to introduce myself, my name is Vicky Priddon and my role at Stirchley Primary is class teacher/SENDCO and designated LAC teacher. I am responsible for coordinating the support for children who have additional needs or who have been looked after at some point in their life.
I am happy to speak to you about any concerns you may have or if you require any further help or support, do not hesitate to contact me. Pop into school or ring the school office to make an appointment.
Please scroll down to found out more at SEN and SEN support at Stirchley.
What is SEN?
SEND stands for Special Educational Needs and Disabilities.
SEND definition:
A child of compulsory school age has a learning difficulty or disability if she or he:
• Has a significantly greater difficulty in learning than the majority of others of the same age.
• Has a disability which prevents or hinders him or her for making use of education facilities of a kind generally provided for others of the same age in mainstream school.
There are four categories of SEND, these categories are:
1. Speech, Language and Communication Needs (SLCN)- this includes children with Autism Spectrum Condition (ASC) who are likely to have difficulties with social interaction.
2. Cognition and Learning- this includes Moderate Learning Difficulties (MLD), Severe Learning Difficulties (SLD), Profound and Multiple Learning Difficulties (PMLD) and Specific Learning Difficulties (SpLD)
3. Social, Emotional and Mental Health (SEMH)- this includes behaviours such as being withdrawn and isolated, as well as children who display challenging, disruptive or disturbing behavior. Other children may have disorders such as Attention Deficit Disorder (ADD) or Attention Deficit Hyperactivity Disorder (ADHD).
4. Sensory and/or Physical Needs- this includes Visual Impairment (VI), Hearing Impairment (HI), Multi-Sensory Impairment (MSI) and Physical Disability (PD). These pupils will require specialist support and/or equipment to access their learning.
SEND is now catagorised under SEND Support which replaces School Action and School Action Plus.
Special Educational Needs from September 2014.
The government have changed the system for children and young people with Special Educational Needs and Disabilities (SEND) including those who are disabled, so that services support them better.
The new Children and Families Act Sept 2014 extends the SEND system from birth to 25.
The Main Changes in the new SEN Code of practice are:
The Code of Practice (2014) covers the 0 – 25 age range and includes guidance relating to disabled children and young people as well as those with SEN.

There is a clearer focus on the participation of young people and their parents in any decision making.

There is a stronger focus on high aspirations and improving the outcomes for children and young people.

It includes guidance on joint planning between education, health and social care.

There is new guidance for education and training settings on taking a graduated approach to identifying and then supporting students with SEND.

For children and young people with more complex needs a coordinated assessment process and the new Education, Health and Care Plan ( EHC Plan) will replace Statements of Special Educational Needs.

There is a greater focus on support to enable those with SEND to succeed in their education and make a successful transition into adulthood.
SEN Support at Stirchley
We have many ways of supporting all children at Stirchley. We follow the graduated approach to help identify what support a child may need.
The graduated approach takes the form of a four-part cycle (Assess, Plan, Do, Review)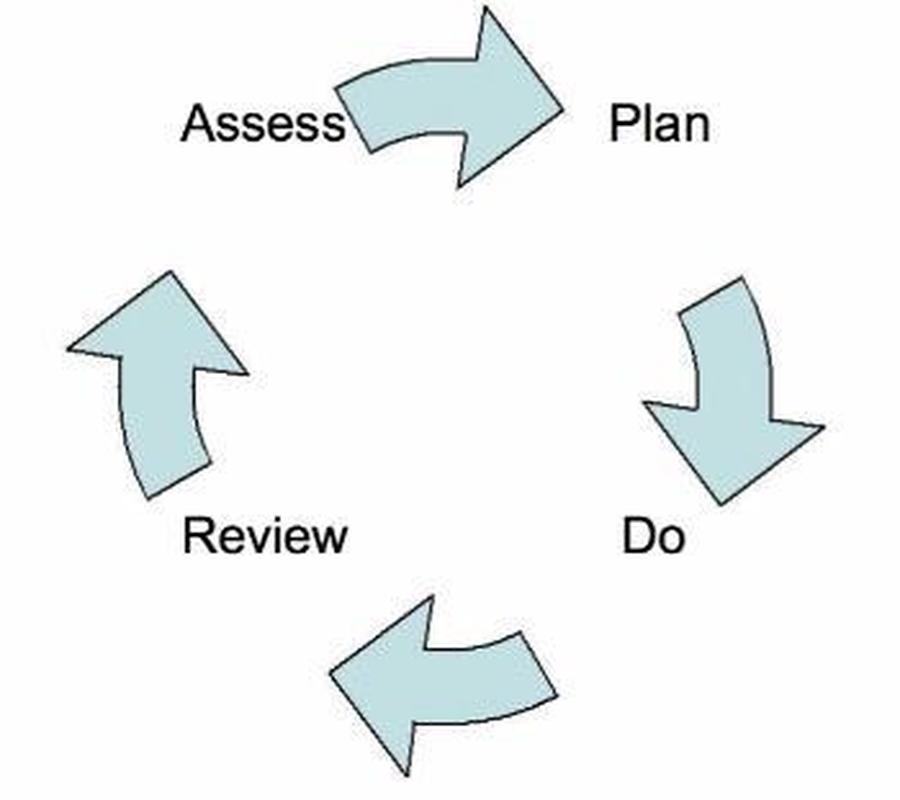 Listed below are some of the strategies and/or additional support our SEN pupils may receive:
Direct Phonics-is a research based synthetic phonics program for those children who struggle with basic literacy.

Precision teach- to address a very specific gap in a child's knowledge by repeating teaching over and over again for example number or letter recognition.

Visual timetables- used to help pupils to understand the structure of the school day

Fidget toys- used for those who may struggle to concentrate during lessons.

Additional individual read

Pre-tutoring of specific vocabulary or concepts before a lesson
Some pupils may have a specific support plan such as a speech and language program or Occupational and/or Physiotherapy program.
SEN children will have an additional support checklist which outlines what support they will be receiving over a term.
Progress
All pupils progress is tracked using the school`s assessment tracking system. Pupils are assessed regularly via marking of their work, observations, questioning and more formal tests or assessments.
The progress each child is making is discussed at pupil progress meetings. At these meetings interventions and their effectiveness will be analysed and changes to the way a child is being supported may well be made. Vicky Priddon also meets with Class Teachers and Teaching Assistants to track the progress of children who have been identified as SEN.
Individual Education Plans are not statutory but there must be a plan in place for children identified as having special needs.
At Stirchley some children will have an Individual Education Plan (IEP) written for them. IEP's are written and reviewed termly by the class teacher and are shared with parents at parents evening. The IEP targets are given to pupils to help them make progress.
We are currently using the Language and Literacy Toolkit (LLTK) and Maths Core Toolkit (MCTK) from Birmingham Access to Education to track the progress of our pupils who are working significantly below age related expectations (ARE).
Please find an example of the LLTK below.
Click on the link to look at an example of and individual education plan (IEP)
Transition
In July there is a transition day for all pupils. The purpose of this is to allow pupils to meet their new class teachers and to become familiar with their new classroom and routines.
As children move through the school they may well have a Transition Book made for them with details of their new class and the people who will be working with them. These books go home during the summer holidays and are an aid for parents to use with children to prepare them for the new academic year.
In the summer term teachers meet to discuss their new classes. Our aim is for class teachers to meet and share their knowledge of children. When teachers meet they will not only share academic details but also little details such as where children sit best on the carpet!
Transition from Stirchley Primary to Year 7
Vicky Priddon and Lyndsy Sanders will speak to the SENDCO of each secondary school that our Year 6 children will be attending.
Pupils will have the opportunity to visit their new school before the new academic year starts. Additional transitions days can be organized if necessary for our SEN children.
Working with Parents
Working alongside parents is crucial if children are to achieve their potential. Termly targets are set and reviewed and information about additional support children are receiving is shared with parents at Parents Evening meetings or sent home if parents are unable to attend.
Parents of children with SEN are welcome to meet with Vicky Priddon. She is available via an appointment. She meets with parents and Class Teachers frequently to discuss concerns, arrange assessments or share progress. We have staff and outside agencies with a range of expertise who are also always happy to meet with parents.
Please find attached below a parent information leaflet with a brief outline of SEN Support at Stirchley.
Stirchley Staff Training
Stirchley Primary School staff take part in regular training on issues connected with Special Educational Needs and medical needs. All staff including our support staff are encouraged to take advantage of training opportunities.
Recent training includes:
Asthma and Allergy training
Epilepsy training
Outside Agencies
Often outside agencies can be very useful in helping to identify and then offer support for children with additional needs.
At Stirchley we have close links with different outside agencies including:
• P.S.S- Pupil and School Support
• CAT- The Communication Autism Team
• S&LT- Speech and Language Therapy Service
• The school nurse
Pupil and School Support are a team within Access to Education (A2E)
PSS work with schools to help pupils with cognition and learning difficulties. Through assessing the pupils needs, PSS can suggest and provide the appropriate support/interventions required to help with progress.
PSS also work with school to develop SEND policies and procedures and to provide training.
Tracey Kenny is the PSS teacher for Stirchley.
The Communication and Autism Team is also a team within A2E.
The Communication and Autism Team (CAT) provide specialist support to children who are on the autistic spectrum. CAT can work with schools to observe pupils, provide bespoke interventions and to discuss strategies with parents.
Catherine Price is Stirchley's named CAT worker, she regularly visits school to support children who have a diagnosis of autism.
Below are some links to organizations which may provide you with additional information.
http://www.bdadyslexia.org.uk/ ( Dyslexia)
http://www.autism.org.uk/ (Autism)
http://www.chadd.org/ (A.D.H.D)
http://www.rsbc.org.uk (Visual Impairment)
Barriers to Learning
Below you will find information on various barriers to learning. If you require further help and support, do not hesitate to contact our SENDCO Vicky Priddon
Attention Deficit / Hyperactivity Disorder
Birmingham Authority Local Offer
The local offer provides information for children and young people with Special Educational Needs and Disabilities (SEND) and their parents or carers in a single place. The local offer provides information on several things including:
• Special educational provision
• Health provision
• Social care provision
• Other educational provision
• Training provision
• Travel arrangements to schools, colleges and early years education
• Preparing for adulthood, including housing, employment and leisure opportunities.
Birmingham`s local offer can be found at: http://www.birmingham.gov.uk/localoffer
Complaints concerning SEN
If you have a complaint concerning Special Educational Needs and Disabilities at Stirchley please see Vicky Priddon who will do everything she can to fix the issue.
Parents can also request to meet with the SEND Governor; Karina Chivers or meet with Mr. Clifford ( Head Teacher) or Steve McFall ( Chair of Governors)
We take complaints very seriously and will act upon these on an individual basis.