Hello from our Play Leaders 2017-2018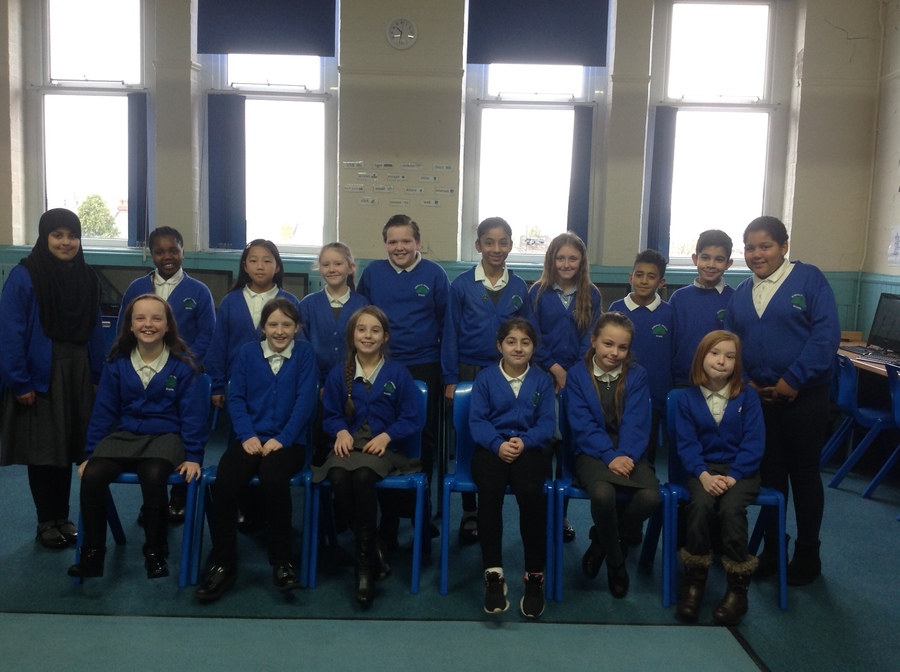 In 2017/2018 our new play leaders were appointed and are now looking forward to providing fun and exciting games during dinner times. The leaders are using the Change for Life 10 minute activity programme which has a Disney theme. A play leader is also assigned to the gym equipment to ensure every one is happy and safe.
How we originally got started back in 2012
On Friday 16th November 2012, Mrs Bayliss and Mrs Lane took 11 children on a lunch time play leaders course at Billesley Tennis Centre. A fun filled day was had by all and the 'Stirchley Play Leaders' came away with some fantastic games and ideas ready to use at lunchtimes. A rota has been set up by Mrs Bayliss, where the leaders plan and carry out their chosen activities on different days of the week. The children really enjoy playing new games and it makes lunchtimes even more fun than they were before!