Year Three wanted to visit the allotment to see what they could do to help. They had a fantastic time weeding the plot and pulling together as a team. The weather was wonderful and the children worked very hard. Well done year three!
Year One and Two are great at digging and gardening so they decided to have a trip down to our allotment.They had so much fun weeding and creating new beds for our crops but the best part was getting messy! Thank you to the parent helpers who came too. A fantastic afternoon!
The gardening club have been going to our allotment every Friday.So far they have planted beans and potatoes and we think they are doing a great job at developing our land into something special. What superstars!
Some of our children took advantage of the good weather in July and went down to the allotment to see how their vegetables were getting on. They managed to pick some lettuce and were very impressed with the runner beans!

As you can see from the picture below. Not only do we grow food, in this case lettuce, but we also use it to feed the rest of the children in school at dinnertimes.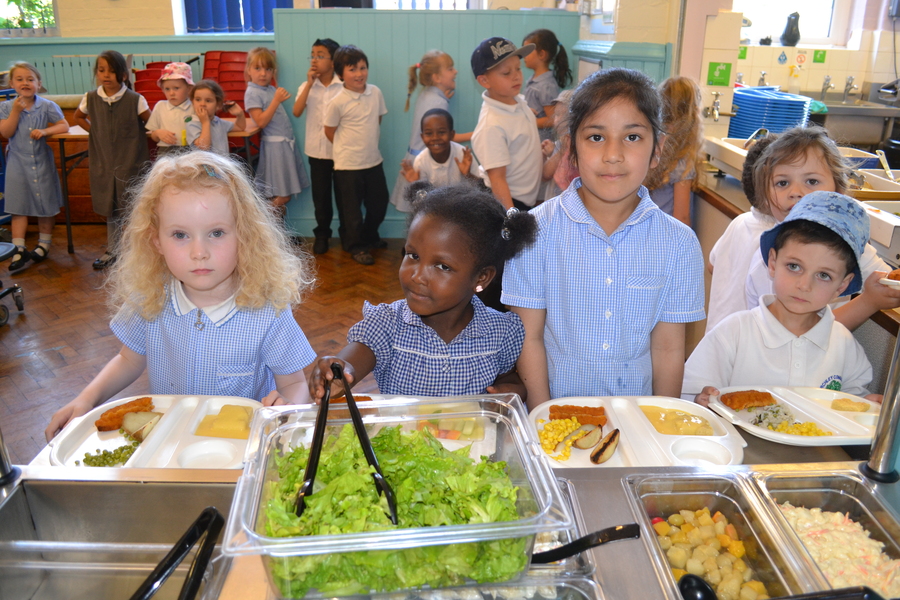 Our Very Own Home Grown Organic Vegetables
We are very proud of the results from our allotment. The children and staff worked hard to make sure we had a good crop this year. As you can see from the photographs below, they were not disappointed!
We held a market stool at the end of the day and sold our produce to the parents. We managed to raise £35!