CONGRATULATIONS!
We have been awarded the -
Health for Life Award and Be Healthy Award 2013
Well done to both children and teachers who worked really hard over the last year so that we could gain the Health for Life and Be Healthy Awards.
The children were invited to the Council House and presented with the award by Councillor Bridgit Jones and Linda Hindle.
They were very impressed with the Council House and very proud of what the school had achieved. The school has been awarded a plaque to put on the wall and the children had a photograph taken at the award ceremony.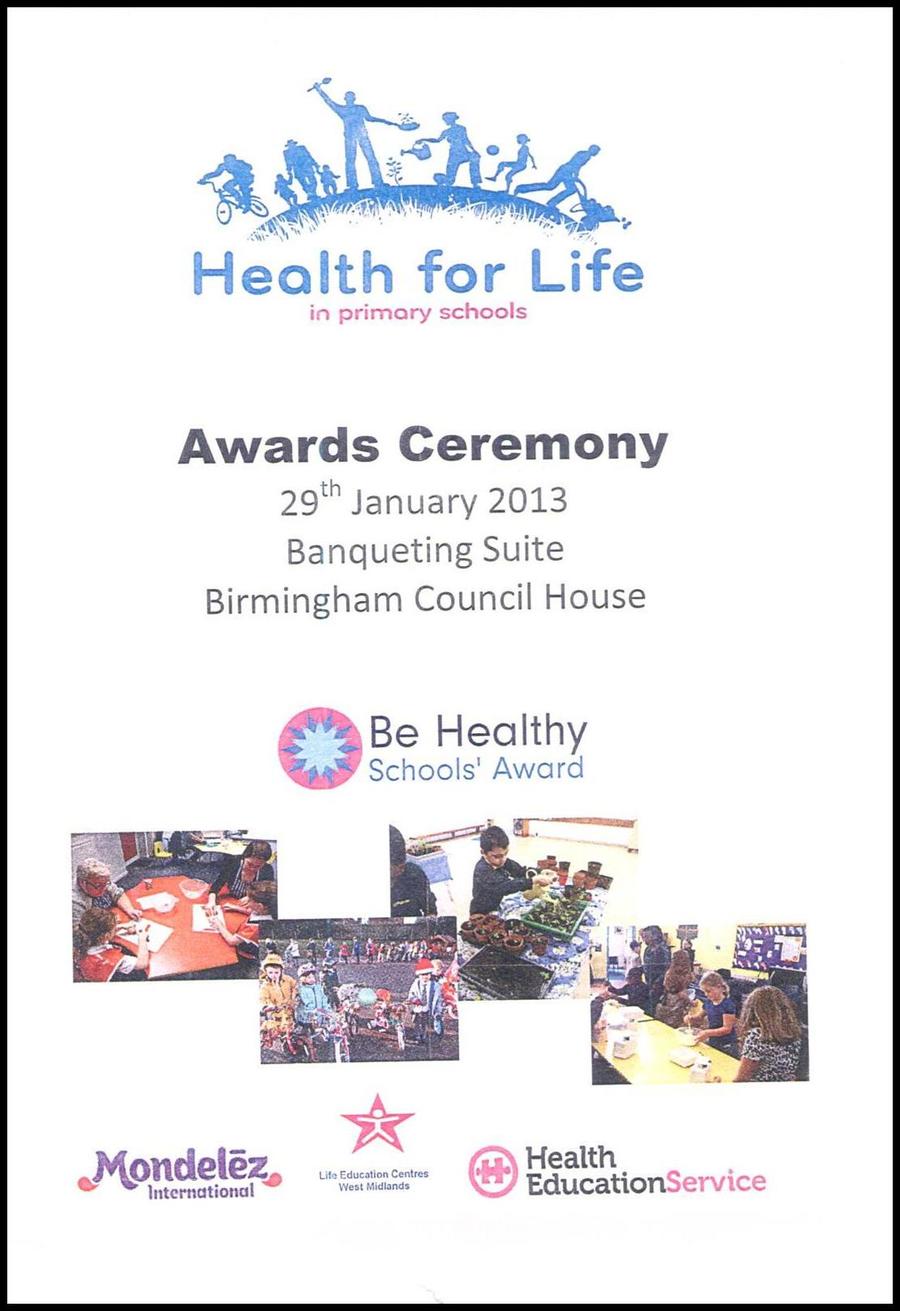 Health for Life
Our school was chosen to take part in an initiative funded by Kraft foods called Health for Life in Primary Schools. Kraft provided us with funding to improve four key strands within our school. They were healthy eating and cooking skills, growing food, physical activity and family involvement.
With the money we have purchased a variety of cooking equipment, planters to grow our own fruit and vegetables in the playground, an allotment at Hazelwell Gardens, Zumba lessons and family learning workshops.
If you would like more information click on the link below.
Have a look at the photos below to see what the children have been up to!
Cooking
Children throughout the school have enjoyed cooking as part of the Creative Curriculum. Mrs Sweeney, Mrs Ransom and Mrs Dancer have also been running a weekly cooking club which has been a great success!
Growing
Children in Key Stage One very much enjoyed growing their own vegetables. They grew shallots, lettuce, carrots, garlic and beetroot and sold them to the parents at home time for a good profit!
Our Allotment
We now have the keys to our very own allotment! Watch this space!
To see photos of our exercise and family learning workshops see clubs or parent area.