Can You Complete The Monthly 24 Challenge?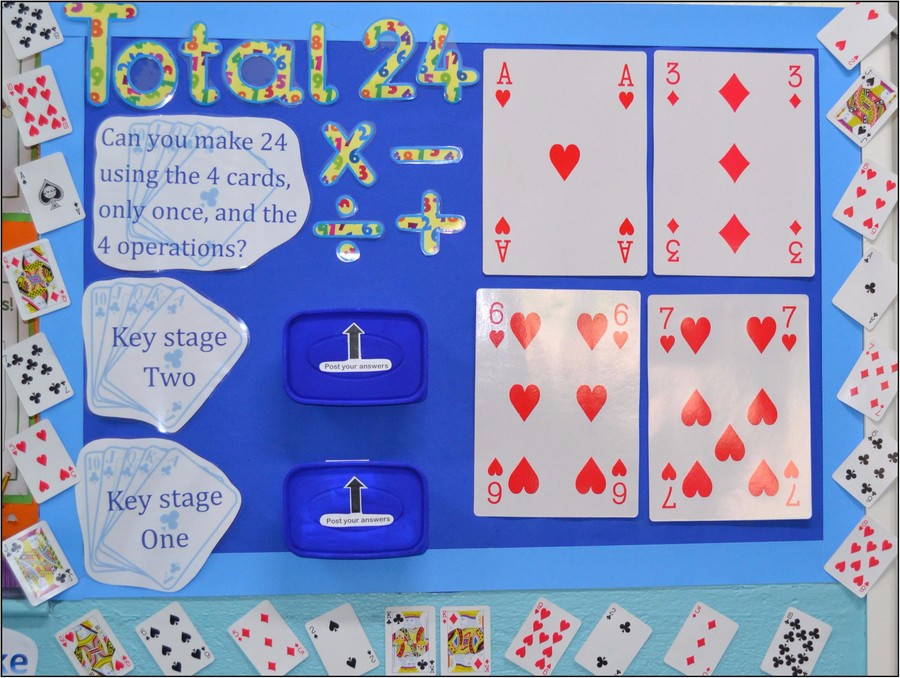 Each month the children are given a mental arithmetic challenge using four playing cards. Once the children have solved the problem, they post their answers into the boxes on the display board above.
One correct answer is then selected at random and that child is awarded a special certificate in front of the whole school during our midweek assembly.
The rules are as follows and the new cards will be displayed below each month:
You can only use each card once! (Ace always equals 1)

You can use any of the four operation as many times as you wish. (addition, multiplication, subtraction or division)

If you are in KS1, you need to get as close as you can to 24!

If you are in KS2, you MUST get 24 exactly!